FortiGate 40F Series | Affordable Enterprise-Class Security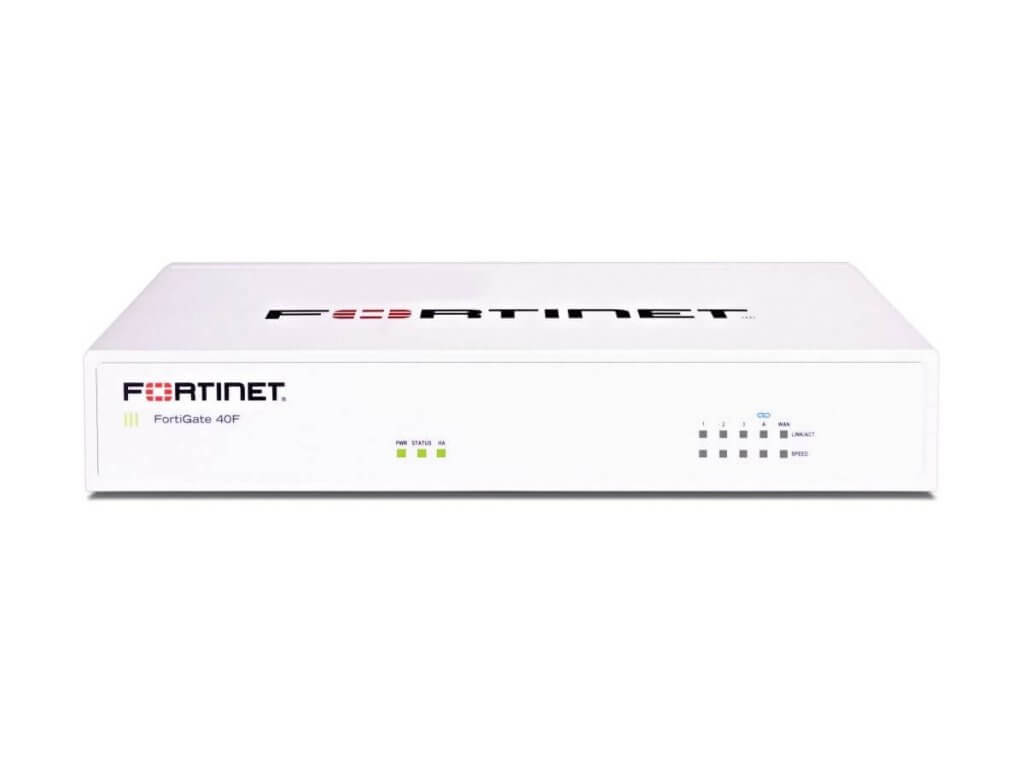 Image via fortinet.com
Fortinet has once again been recognised as a Leader in the 2021 Gartner Magic Quadrant for Network Firewalls for the 12th time. With over 500,000 clients globally, Fortinet is a market leader in cybersecurity and helps to speed up its digital transformation with security-driven networking solutions.
One of the top firewalls for small and medium enterprises (SMEs), the Fortinet Fortigate 40F firewall provides excellent unified threat protection performance against cyber threats with a straightforward control interface.
FortiGate 40F Series is powered by a single OS and is created to secure every edge at any size while offering a seamless user and administrator experience.
Browse more products: FortiGate Firewall.
Features of FortiGate 40F Series
For enterprise branch offices and mid-sized businesses, the FortiGate 40F series offers a quick and secure SD-WAN solution in a small fanless desktop form factor.
Protects against cyber risks with industry-leading secure SD-WAN and system-on-a-chip acceleration in a straightforward, inexpensive, and quick-to-deploy solution.
With Fortinet's Security-Driven Networking strategy, the network is tightly integrated with the next generation of security effectiveness using continuous threat intelligence.
| | | | | | | | | |
| --- | --- | --- | --- | --- | --- | --- | --- | --- |
| Firewall |            | IPS |            | NGFW |            | Threat Protection |            | Interfaces |
| 5 Gbps |   | 1 Gbps |   | 800 Mbps |   | 600 Mbps |   | Multiple GE RJ45 | WiFi variants |
Different Types of Deployment for FortiGate 40F Series
The FortiGate 40F series offers an unprecedented level of protection and performance in a compact form factor. One of the most impressive features of the FortiGate 40F series is its flexibility when it comes to deployment.
With support for both NGFW and Secure SD-WAN, FortiGate 40F series is ideal for small businesses and branch offices.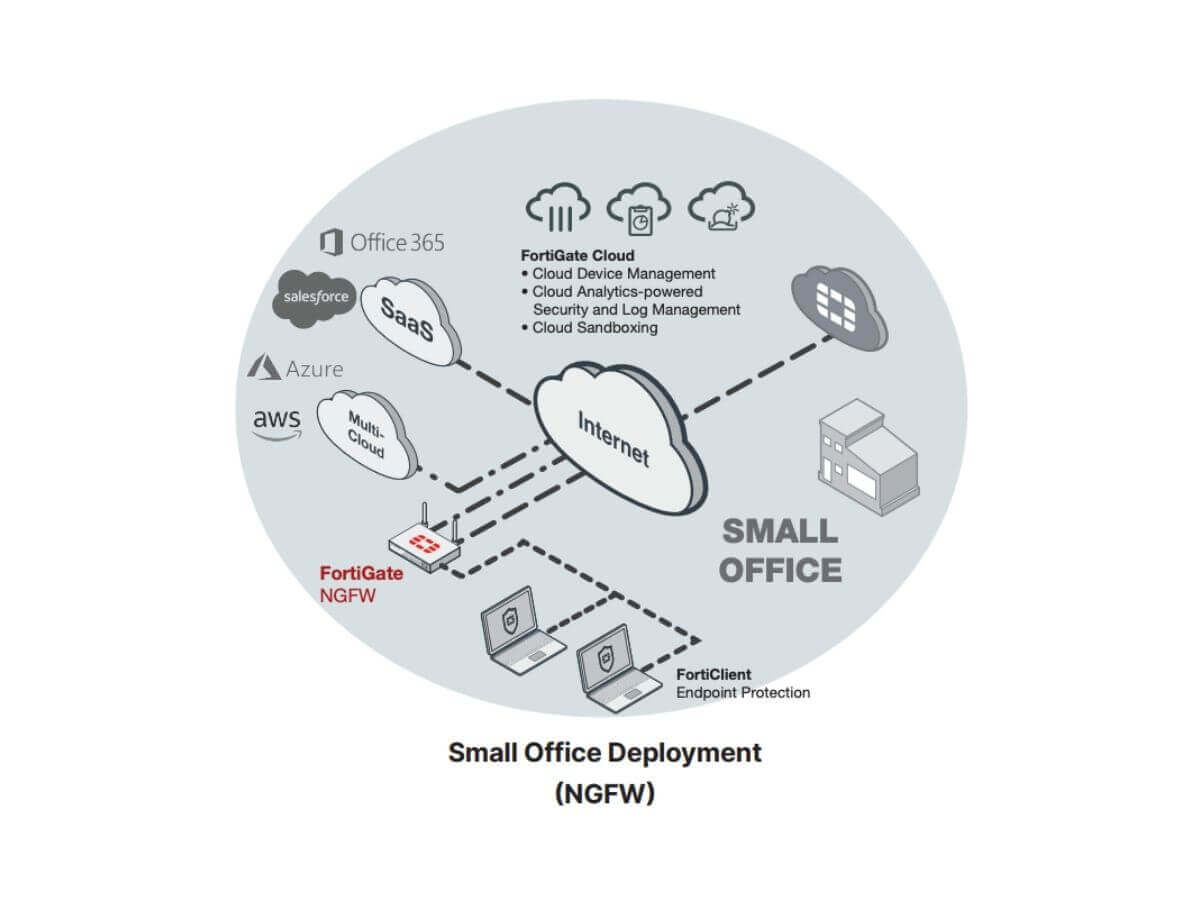 Image via fortinet.com
By combining threat protection security capabilities into a single high-performance network security appliance, powered by Fortinet's Security Processing Unit, you can simplify things and increase your return on investment (SPU).
Consistent security policy enforcement across the full attack surface with complete visibility into people, devices, and apps regardless of asset location.
With reduced latency and optimal network performance, industry-validated IPS can guard against network exploitable flaws.
Use the industry's best SSL inspection performance, including the most recent TLS 1.3 standard with required ciphers, to automatically prevent threats on decrypted communication.
Use the Fortinet Security Fabric's advanced threat prevention services and AI-powered FortiGuard Labs to prevent newly found complex attacks in real-time.
Read more: NGFW or Next Generation Firewall.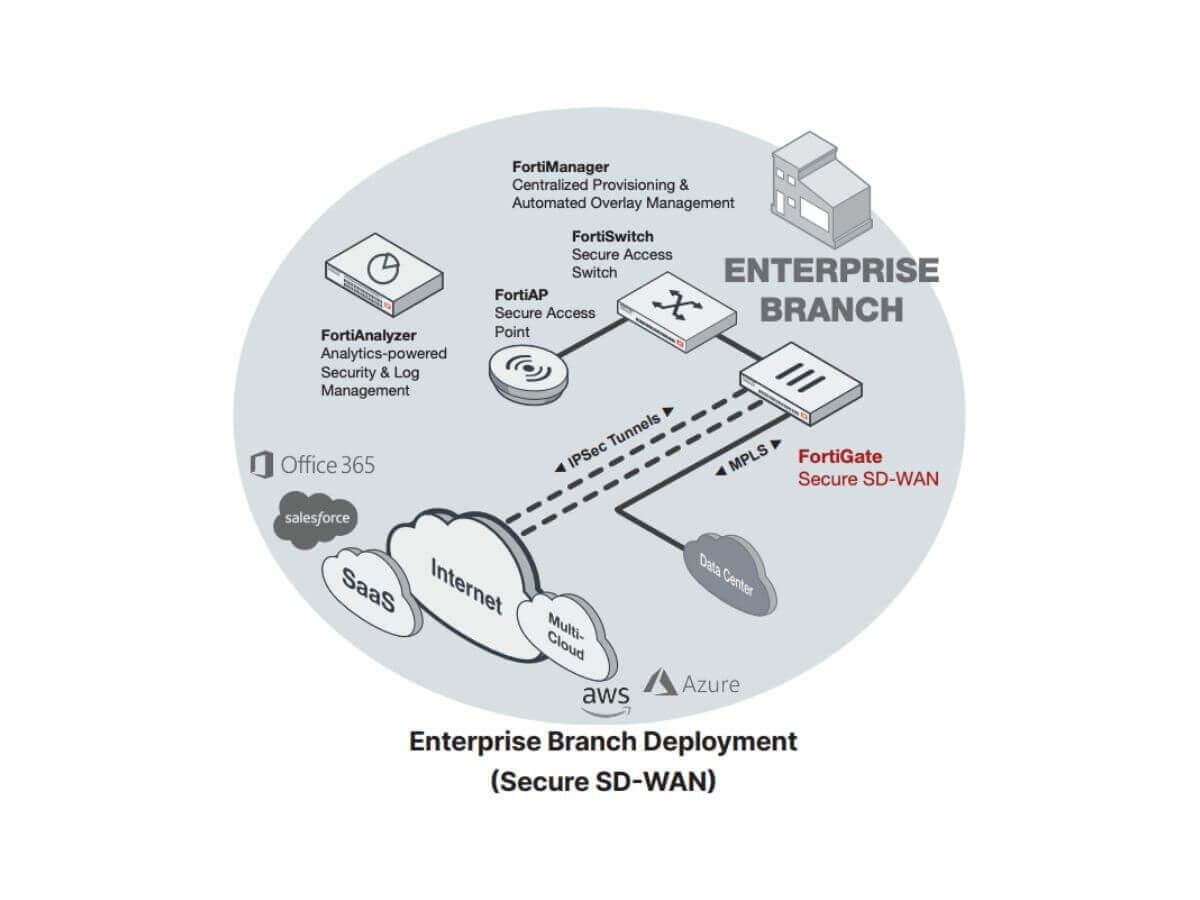 Image via fortinet.com
Performance of business applications that is consistent, accurate, and dynamically guided by the best-performing WAN transport.
Cloud-on-ramp and accelerated multi-cloud access for quicker SaaS uptake.
Self-healing networks with WAN edge high availability, real-time bandwidth computer-based traffic steering, and sub-second traffic switchover.
Automated Overlay tunnels simplify management by providing encryption and abstracting physical hybrid WAN.
FortiManager's simplified and user-friendly workflow for management and zero-touch deployment.
Real-time and historical enhanced analytics provide visibility into network performance and help discover anomalies.
An effective security posture that includes a next-generation firewall and real-time threat prevention.
Read more: SD-WAN or Software Defined Wide Area Network.
Specifications of FortiGate 40F Series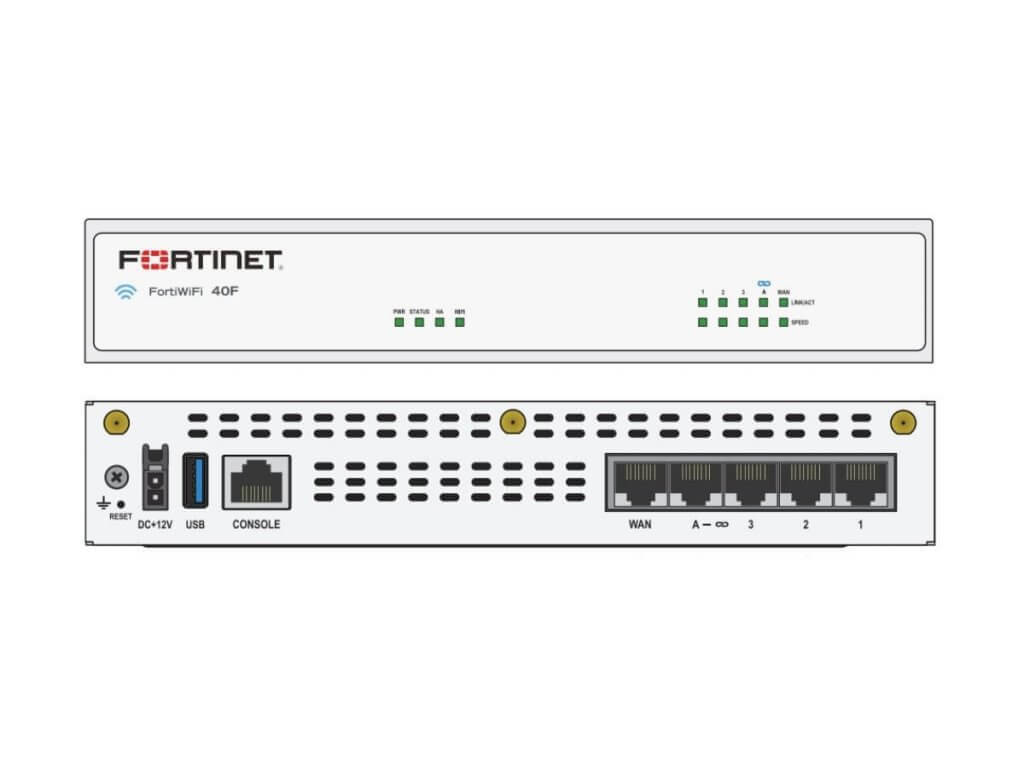 Image via fortinet.com
FortiGate 40F Series offers great performance and an impressive feature set. Here are some of the key specifications of the FortiGate 40F Series.
Fortinet Fast Track Workshop
The contemporary workforce as we know it today is not physically limited by the office and building walls. They may be found anywhere and are expected to work. They need a really dependable way to operate anytime, anyplace, on any device.
Businesses that are embracing digital transformation, as well as Spectrum Edge, will be happy to offer Fortinet Fast Track Workshop on FortiGate for your company in order to make your digital transformation safe while flexible and simple to manage at the same time.
The Spectrum Edge Fast Track Workshop will include a brief product overview and a step-by-step technical hands-on demonstration.
Spectrum Edge in a win-win situation helps your employees have the freedom and flexibility to work from any network and any device while yet maintaining a high level of security and lowering administrative complexity.
Learn more about FortiGate 40F and get a hands-on demo with Fortinet Fast Track Workshops by Spectrum Edge.
Get the Best Price for FortiGate 40F Series in Malaysia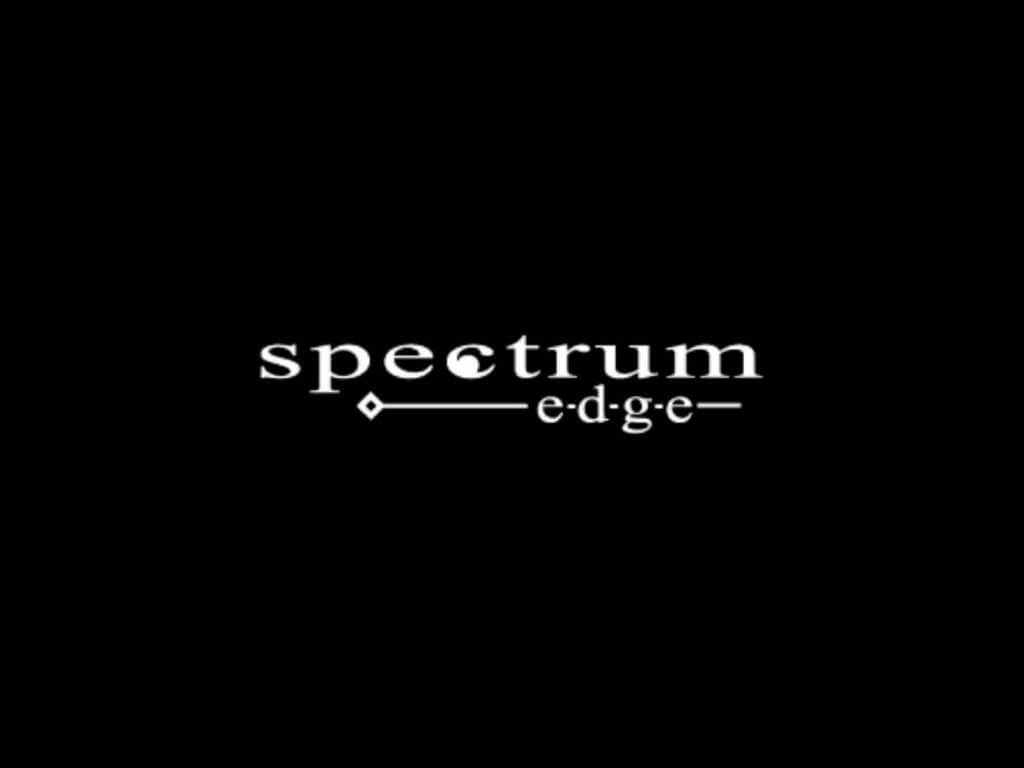 At Spectrum Edge, we have extensive, real-world expertise with the things we sell. We have evaluated the finest products over the course of our experiences in the security and network sector. We obviously only work with the finest! We are familiar with how these devices perform in office, residential, and data center settings. We tested them with every service active, and we are aware of their actual throughputs!
Our enthusiasm for finding the ideal fit is undeniable. We strive to provide you with the most considerate pricing possible so you may purchase superior items at a lower price. Is it all hype then? Simply give us a call to test our expertise; it's free, and you'll see that we are knowledgeable.
Other FortiGate Line of Products From Fortinet