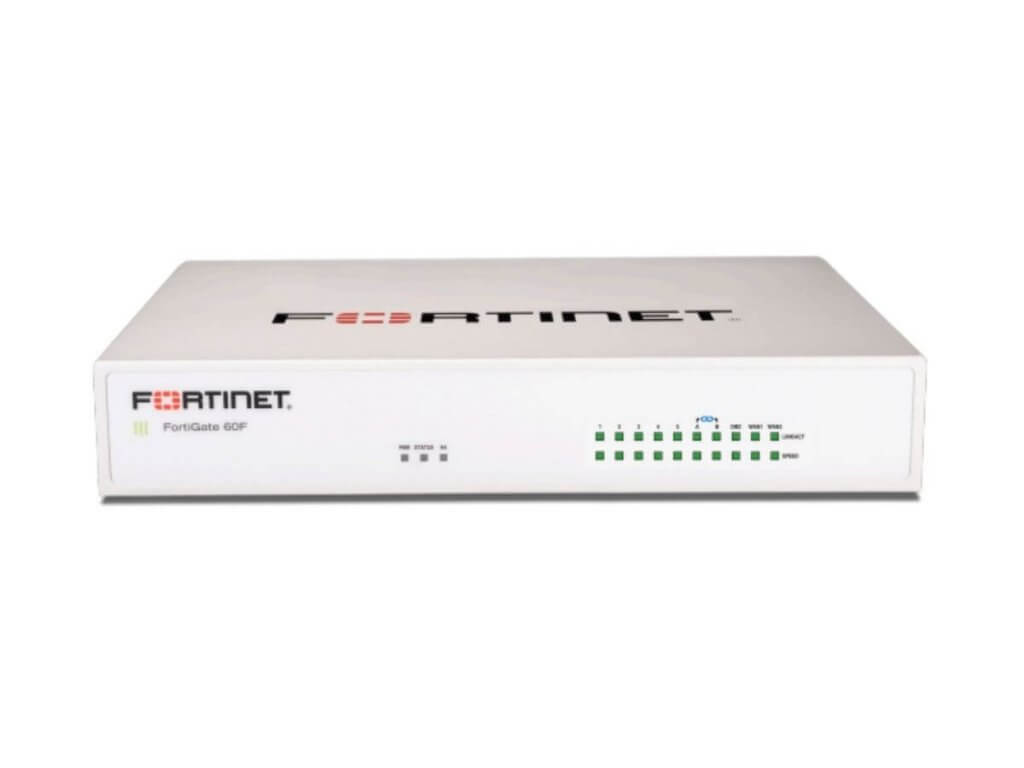 Image via fortinet.com
Fortinet has been recognised as a Leader in the 2021 Gartner Magic Quadrant for Network Firewalls for the 12th time. As a market leader in cybersecurity with more than 500,000 customers worldwide, Fortinet accelerates customers' digital transformations with security-driven networking solutions.
Fortinet FortiGate 60F firewall; the industry leading firewalls for small and mid sized businesses (SMBs) in Malaysia, offers exceptional unified threat protection performance against cyber threats with a simple administrative interface.
Physical, virtual, or cloud-delivered FortiGate Network Firewalls all run on a single OS and are designed to safeguard every edge at any scale while providing a smooth user and administrator experience.
Browse more products: FortiGate Firewall.
Features of FortiGate 60F Series
For enterprise branch offices and mid-sized companies, the FortiGate 60F series offers a quick and secure SD-WAN solution in a small fanless desktop form factor.
Protects against cyber risks with industry-leading secure SD-WAN and system-on-a-chip acceleration in a straightforward, inexpensive, and quick-to-deploy solution.
With Fortinet's Security-Driven Networking strategy, the network is tightly integrated with the next security generation.
| | | | | | | | | |
| --- | --- | --- | --- | --- | --- | --- | --- | --- |
| Firewall |            | IPS |            | NGFW |            | Threat Protection |            | Interfaces |
| 10 Gbps |   | 1.4 Gbps |   | 1 Gbps |   | 700 Mbps |   | Multiple GE RJ45 | Variants with internal storage | WiFi variants |
Different Types of Deployment for FortiGate 60F Series
There are two deployment options for the FortiGate 60F series.
The most common is NGFW, or Next Generation Firewall, which offers traditional firewall features as well as advanced security features like intrusion detection and prevention, content filtering, and malware protection.
Secure SD-WAN or Software Defined Wide Area Network, is another popular option. Secure SD-WAN provides many of the same features as NGFW but with added flexibility and scalability.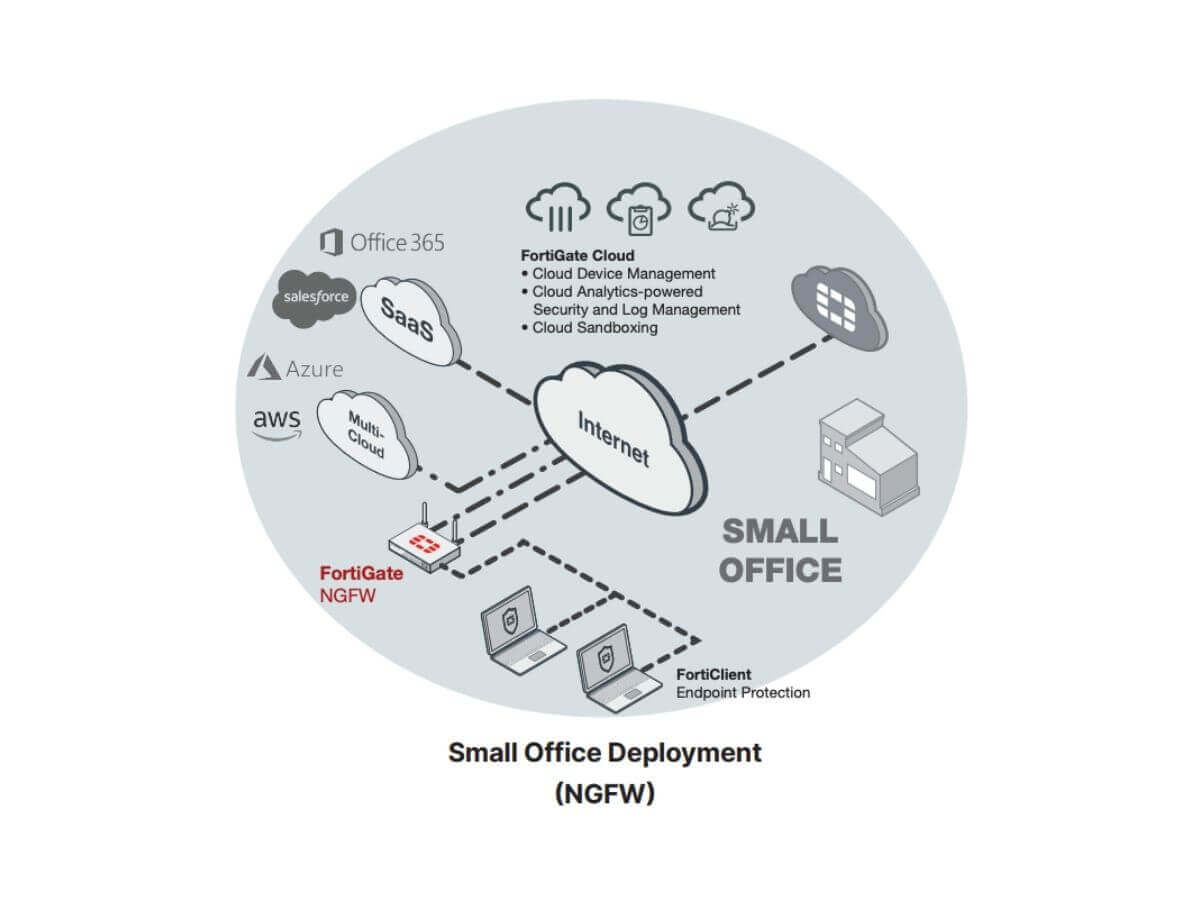 Image via fortinet.com
By combining advanced threat protection security features into a single high-performance network security appliance, powered by Fortinet's Security Processing Unit, you can simplify things and increase your return on investment (SPU).
Consistent security policy enforcement, regardless of the location of the asset, and complete visibility into users, devices, and apps across the whole attack surface.
With reduced latency and optimal network performance, industry-validated IPS can guard against network exploitable flaws.
Using the greatest SSL inspection performance available in the industry, including the most recent TLS 1.3 standard with required cyphers, it automatically blocks threats on decrypted traffic.
Use the Fortinet Security Fabric's advanced threat prevention services and AI-powered FortiGuard Labs to prevent newly found complex threats in real-time.
Read more: NGFW or Next Generation Firewall.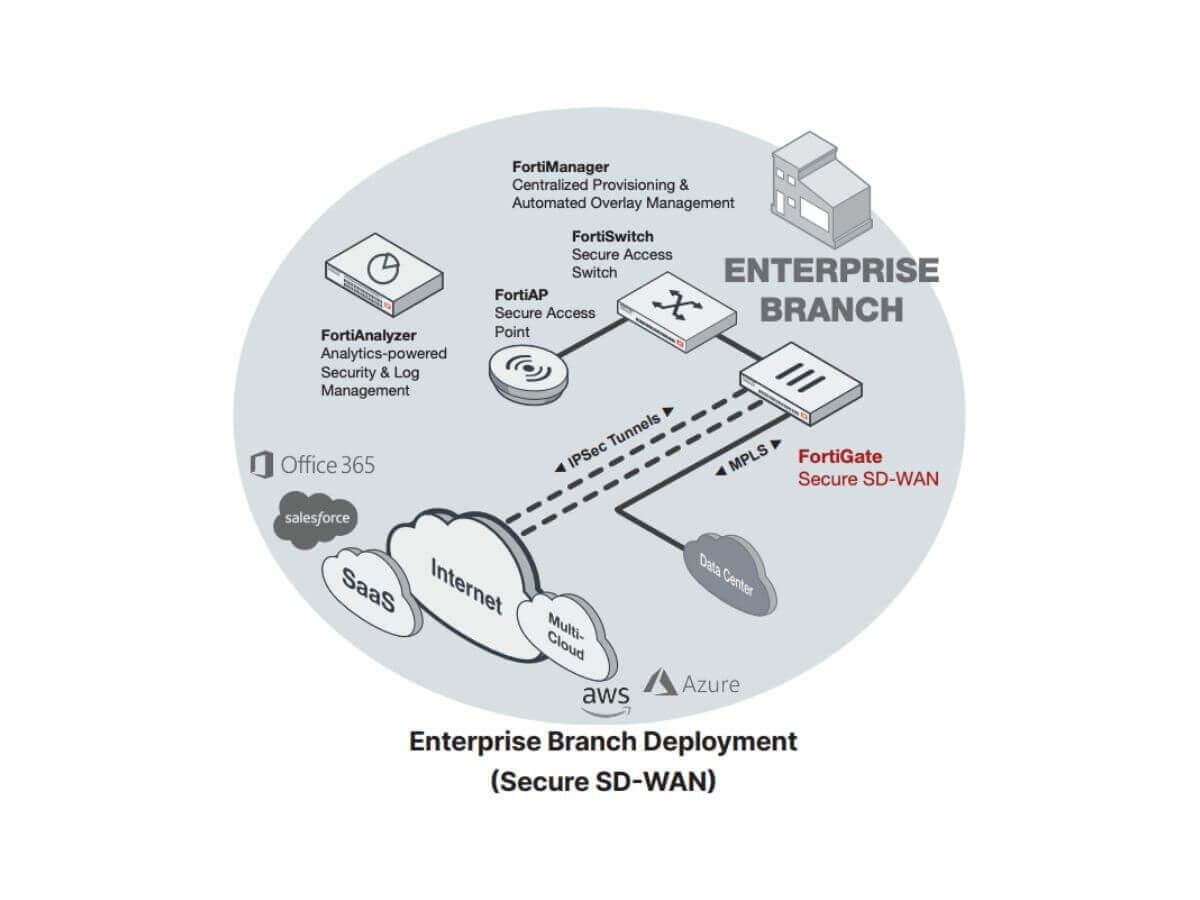 Image via fortinet.com
Performance of business applications that is consistent thanks to precise detection, dynamic WAN route shaping, and optimization.
Access to several clouds for end-to-end optimization and quicker SaaS adoption.
FortiManager's simplified and user-friendly process for management and zero-touch deployment.
Strong security posture with a real-time threat prevention system and a next-generation firewall.
Read more: SD-WAN or Software Defined Wide Area Network.
Specifications of FortiGate 60F Series (Datasheet)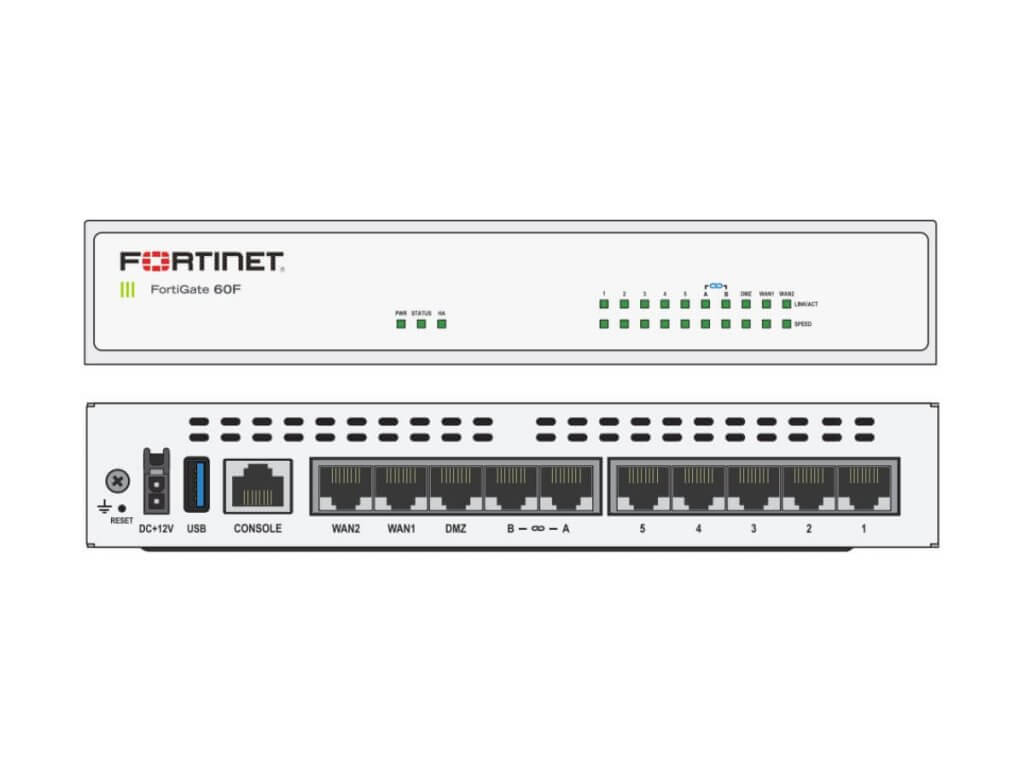 Image via fortinet.com
The FortiGate 60F Series delivers outstanding performance and a broad range of features. The FortiGate 60F Series' main features are listed below.
Frequently Asked Questions on Fortinet FortiGate 60F Series
The FortiGate 60F is rated for 10-25 users. This means that it can handle the traffic generated by up to 25 users simultaneously without significant performance degradation.
The main difference between the FortiGate 60F and 61F is the onboard storage. The FortiGate 60F does not have any onboard storage, while the FortiGate 61F has 128 GB of onboard storage.
FortiGate 60F has a higher throughput and threat protection throughput than FortiGate 60E. This means that the FortiGate 60F can handle more traffic and more threats.
Fortinet Fast Track Workshop
The boundaries of offices and buildings are no longer a physical constraint on the modern workforce as we know it. They are expected to work and can be found wherever. They require a really reliable way to work on any device, anywhere, at any time.
In order to make your company's digital transition secure, adaptable, and easy to administer at the same time, businesses that are embracing digital transformation as well as Spectrum Edge will be glad to give Fortinet Fast Track Workshop on FortiGate 60F.
An in-depth technical hands-on demonstration and a quick product overview are both included in the Spectrum Edge Fast Track Workshop. In a win-win scenario, Spectrum Edge enables your workers to operate from any network and any device while still upholding a high level of security and reducing administrative complexity.
Learn more about FortiGate 60F and get a hands-on demo with Fortinet Fast Track Workshops by Spectrum Edge.
Get the best price for FortiGate 60F Series in Malaysia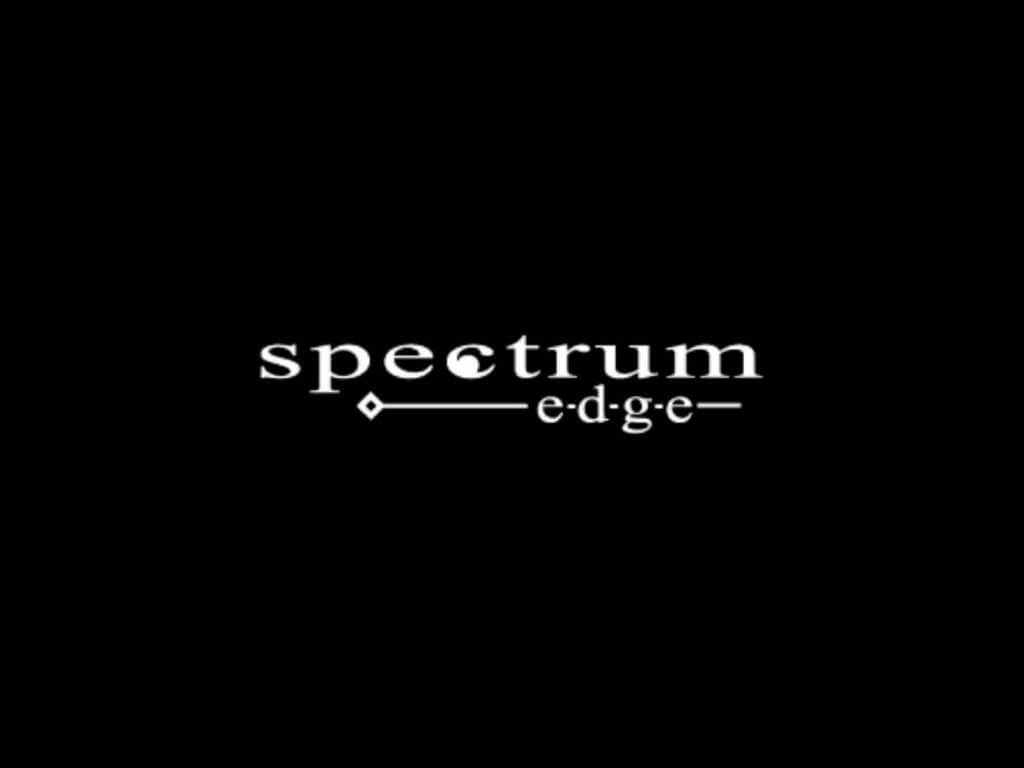 At Spectrum Edge, we have in-depth, practical experience with the products we sell. Over the course of our network and security industry experiences, we have evaluated the best products. Of course, we only work with the best! We are accustomed to how these gadgets function in home, business, and data center environments. We tested them with each service running, so we know what their actual throughputs are!
We have developed our expertise via our passion for being customer-focused and finding the BEST product for you. It may be difficult to decide which vendor or solution is best for you in such a specialized industry. Networking and internet security are necessities, no frills. You can select the solution that is ideal for you and your budget with our help.
There is no denying our passion for finding the perfect match. We work hard to offer you the most reasonable FortiGate 60F price so you can get better products for less money. Then, is it all hype? You can test our knowledge by giving us a call; it's free, and you'll see that we are competent.
Other FortiGate Line of Products From Fortinet