Cybersecurity is the crucial element in reducing cyber incidents and threats that can threaten the sovereignty and economy of the country; according to Malaysia Digital Economy Corp., Malaysia has the potential to lose RM51 billion due to cyber security incidents, which accounts for more than 4% of the country's total gross domestic product (MDEC).
Read more: Cyber Crime in Malaysia.
Due to the Covid-19 pandemic's forced transition to a remote work and quarantine culture, there are now more opportunities for cyber attacks and crimes. Since home offices are frequently less secure than centralized offices, working from home presents unique cybersecurity dangers. Traditional security vetting may not have been as strict as usual in the race to keep things operating, which allowed fraudsters to adjust their strategies to take advantage.
Many staff use personal devices for two-factor authentication and mobile messaging services to connect with clients. The possibility of private information getting into the wrong hands grows due to these hazy boundaries between personal and professional life.
As a result, a crucial trend in cyber security is for organizations to concentrate on the security issues associated with distributed workforces. This includes locating and addressing new security flaws, enhancing systems, putting security controls in place, and ensuring that monitoring and documentation are correctly done.
What Is an SD-WAN and What Is an MPLS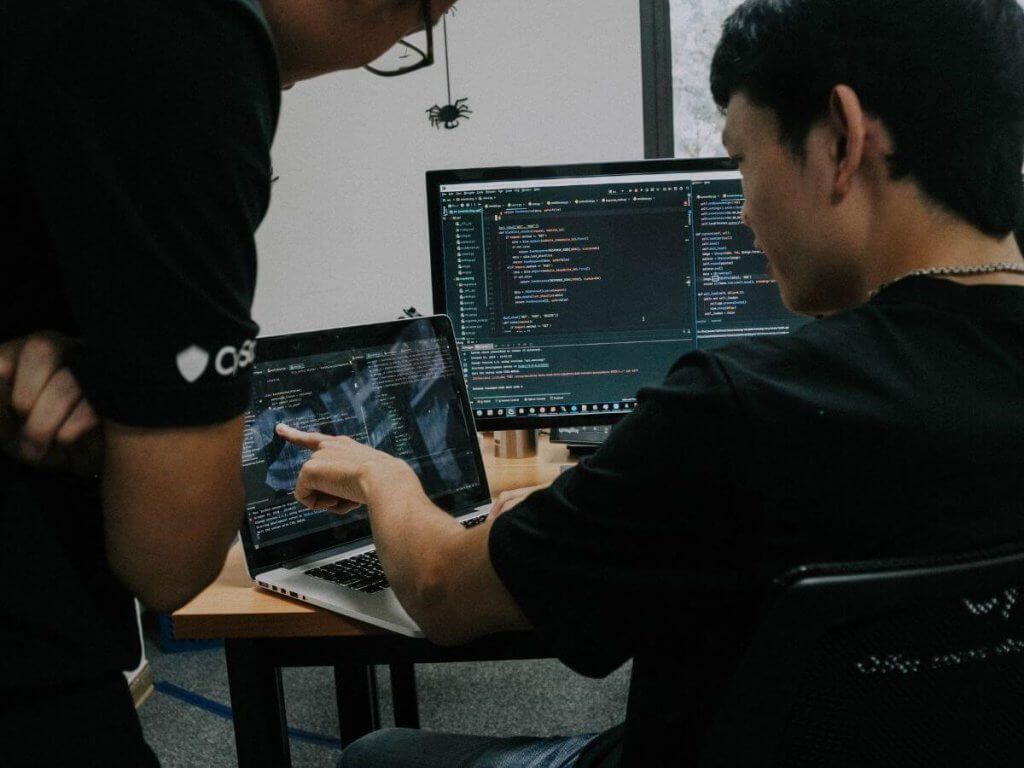 If you work in cybersecurity, it's important to be familiar with SD-WANs and MPLS. But what are these things, exactly? And what's the difference between them? In this article, we'll explore the basics of SD-WANs and MPLSs and discuss some of the benefits. By the end, you should have a better understanding of which one is right for your business in Malaysia.
SD-WAN is a software-defined strategy for providing wide area networking to businesses looking for more excellent enterprise WAN diversity and control, as well as LAN-like functionality on a larger scale.
A software-defined virtual network overlay is added to the conventional hardware-based networking topology in SD-WAN. By having a controller centrally manage and deploy this overlay, network configuration and management of individual devices are no longer necessary. The processing and transmission of packets between devices is thus the duty of the underlay or data plane.
The overlay can be used with various standard network transport services, such as MPLS, 4G, 5G, and the open internet. Application-aware routing will regulate where and when an application accesses a particular service based on the performance of the underlying network transport to preserve the performance of real-time and sensitive apps.
Learn more: SD-WAN or Software Defined Wide Area Networking.
In an MPLS network, data packets are provided with either Layer 2 Ethernet or Layer 3 Virtual Private Networks. Then they are provided with a pre-determined, private route that leads directly to their destination (VPNs). These label-switched pathways can be statically designed to route traffic around crowded areas of a network on an end-to-end, low-latency route.
MPLS services can be considered dedicated services constrained by Service Level Agreements (SLAs) for packet loss, jitter, and latency requirements since they are isolated from the Internet and other MPLS services on the carrier's network.
Comparison and Difference Between SD-WAN and MPLS
Between MPLS and SD-WAN, there are a few key distinctions. To summarize, SD-WAN is a virtual overlay separated from physical lines, whereas MPLS is a dedicated circuit.
As a result, MPLS has a modest edge in reducing packet loss, but you will pay more for each megabit transferred. SD-WAN's overlay structure enables you to use connection types like LTE, MPLS, and broadband to provide more freedom.
However, you could require additional information if you seek networking hardware to assist your company. We'll look at three crucial factors cost, security, and performance to help you completely comprehend the differences between SD-WAN and MPLS. Some of these benefits are less clear-cut than others; in some circumstances, there might be some drawbacks, which will be covered in more detail.
In the past, many businesses used a hub-and-spoke WAN infrastructure that depended on individual MPLS connections to connect remote branches and retail sites to the main data center. All data, workflows, and transactions have to be backhauled to the data center for processing and redistribution, including access to cloud-based services or the internet. This is significantly more expensive than an SD-WAN option.
In order to give your users secure, local access to the services they need, whether from the network or the cloud, SD-WAN uses dispersed, private data traffic exchange and control points. This lowers expenses while securing direct access to cloud and internet resources.
An apparent security benefit of MPLS is that it offers a managed and secured connection between branch offices and the data center via the internal backbone of the service provider. Public internet connections do not naturally provide that same level of security.
However, this comparison is misleading. The data that MPLS delivers is not subjected to any form of examination. The MPLS client is still in charge of that. Network traffic must still be screened for malware and other exploits even when traveling through an MPLS connection, which calls for installing a network firewall and any additional security features at least on one end of the connection.
However, many SD-WAN solutions suffer from the same problem. Most SD-WAN solutions still need security to be implemented as an overlay solution, aside from some basic security features. The issue is frequently more significant than anticipated for firms that attempt to add security to their intricate SD-WAN connections as a last-minute addition.
IPS, firewall, WAF, web filtering, anti-virus, and anti-malware are just a few security tools already included in every FortiGate NGFW solution that supports SD-WAN, making Fortinet's Secure SD-WAN solution unique. Connectivity is deployed as an integrated function within a next gen firewall appliance, so every connection includes dynamic meshed VPN capabilities to secure data in transit. This consists of a fast inspection of SSL and IPsec VPN connections, which is crucial today because almost 90% of all internet traffic is encrypted, with certain nations encrypting up to 85% of all visited websites.
Learn more: FortiGate Firewall.
From a network performance standpoint, MPLS offers a consistent, fixed bandwidth. While that could seem like a benefit, the performance requirements for today's traffic can be very unpredictable. Because of this, businesses must rent an MPLS connection to handle the worst-case traffic load scenario. As a result, expensive bandwidth is frequently unused, and sometimes—because of the continuously growing amount of data produced by contemporary networks and devices—the MPLS connection may be restricting network connectivity.
Of course, certain MPLS connections offer varying degrees of connectivity. Still, even in those cases, the connectivity is constrained by the connection's inability to recognize the type of traffic it is handling and make adjustments dynamically.
While all traffic requires bandwidth to operate, some applications—like audio and video—have latency requirements that must be constantly monitored, which makes the situation more complicated. Latency-sensitive data must be prioritized when many applications run via the same connection tunnel. This calls for features like application recognition, traffic shaping, load balancing, and prioritization amongst distinct connections that MPLS can not offer.
SD-WAN can adjust bandwidth and other services based on the apps it can identify. To ensure that latency-sensitive applications have all the space and power they need, Fortinet's Secure SD-WAN is powered by the industry's first purpose-built SD-WAN ASIC. This ASIC is designed to provide faster application speed. It can initiate multiple parallel connections, provide granular load balancing between them, and even fail over to a new relationship should there be a drop in available bandwidth.
The below table summarizes the difference between MPLS and SD-WAN:
| | | | | |
| --- | --- | --- | --- | --- |
| Parameter |           | MPLS |           | SD-WAN |
| Provisioning Time |   | High. |   | Very low. |
| Configuration |   | Manual Configuration. |   | 'Zero Touch provisioning' allows no need to perform manual configuration. |
| Management |   | Decentralized control over a variety of networking equipment. |   | Centralized control of devices. |
| Cost Impact |   | High. |   | Low since Internet links are used which are much cheaper than MPLS. |
| Security |   | Good. |   | Very High. |
| Application Level Visibility |   | Low visibility of application performance. |   | Deep application visibility. |
| Bandwidth Scaling |   | Time-consuming. |   | Immediate. |
| Geographical Reach |   | Limited to reach of Provider MPLS Cloud. |   | Much Wider spread and highly scalable than MPLS. |
Benefits of Secure SD-WAN Over MPLS
If you're responsible for choosing a WAN connectivity solution for your business, it's important to understand the benefits of Secure SD-WAN over MPLS. MPLS has been the standard for WAN connectivity for many years, but Secure SD-WAN is becoming an attractive option thanks to its lower cost and increased flexibility. Let's take a look at some of the key benefits of Secure SD-WAN over MPLS.
Choose the Right SD-WAN Solution for Your Business in Malaysia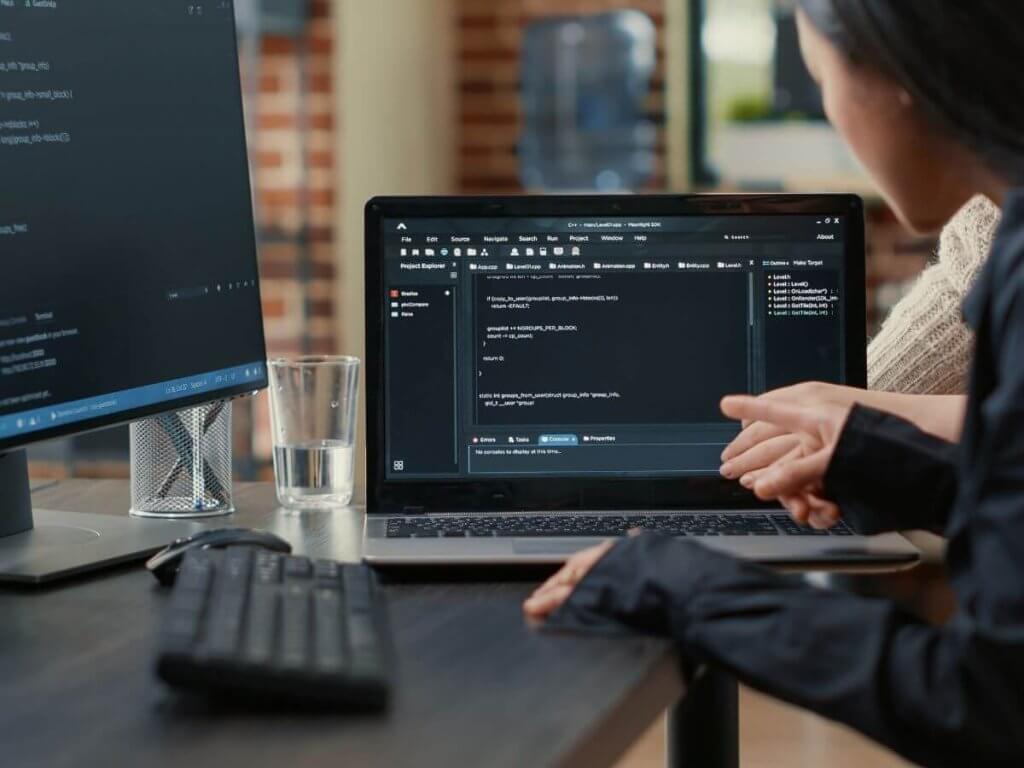 SD-WAN technology is growing in popularity as businesses look for ways to improve their networking. If you are looking for a new SD-WAN solution, it's important to do your research and find the right provider for your needs.
Spectrum Edge has years of experience helping businesses in Malaysia select and implement the best SD-WAN solutions for their unique needs. Contact us today to learn more about our services and how we can help you improve your business networking.