We live in a modern world where cyberspace is actively becoming more complex, hostile, and unstable. Businesses and individuals are being continuously targeted by the emerging security risks posed by state actors, hacktivist groups, insider threats, human mistakes, and malicious cybercriminals. Business organizations of all sizes are rushing to deploy next-generation endpoint security solutions to tackle modern cybersecurity threats.
What Is Considered an Endpoint?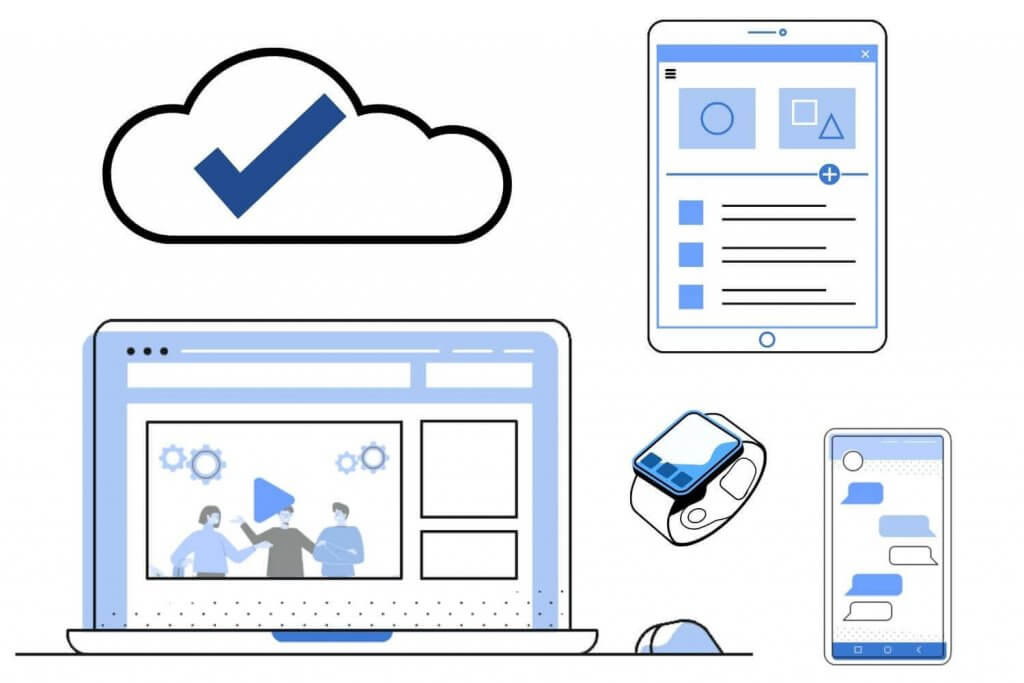 Endpoints can be any external device that connects to an organization's internal networks and systems. Endpoints can include internet of things (IoT) devices such as desktop computers, laptops, mobile devices, smart TV, digital cameras, digital watches, tablets, Point-of-sale (POS) systems, WIFI routers, networking, and other IT gadgets such as servers. Coincidentally, devices that run digital security solutions that are designed and deployed to secure the physical devices are also referred to as endpoints.
What Is Endpoint Security & How It Works?
Endpoint security works by offering security administrators and professionals a host of advanced security and management solutions that leverage technologies like cloud computing, artificial intelligence (AI), and machine learning to provide advanced protection against modern security risks. Endpoint protection solutions monitor all the activities of networks and systems to detect suspicious activities in real-time.
Any suspicious behaviour or a file exhibiting malicious operations is immediately blocked by the endpoint security solutions to minimize risks. Equipped with modern security tools, endpoint safety solutions use behavioural heuristics to analyze files and executables in real-time, proactively and predictively stopping threats.
Why Is Endpoint Security Important?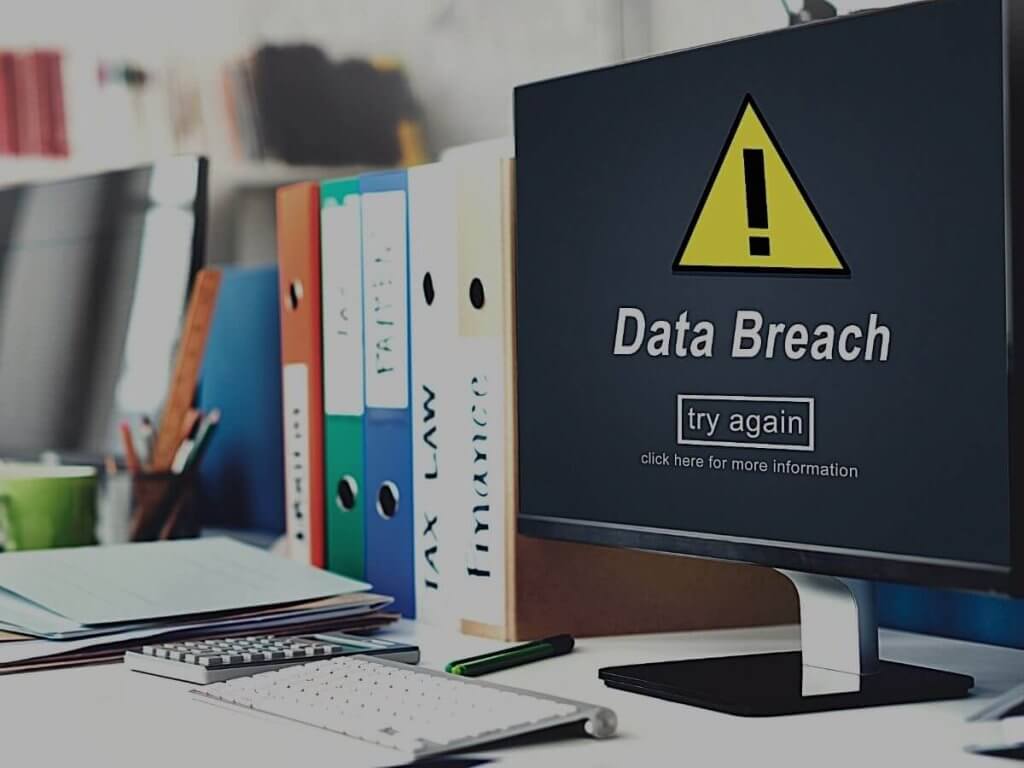 It is no secret that the number of devices being manufactured and connected to networks and systems is growing at a staggering rate – all thanks to modern digital transformation and technological advancements. This increasing number of devices and connectivity can present attackers with countless opportunities to exploit under-protected and weak endpoints. A little more than 127 IoT devices are being connected to the internet every single second on any given day while endpoint protection exploits were determined to be the cause of almost half of security breaches globally in 2020.
Protection of endpoints has become one of the most critical necessities of today's modern world where even minor security vulnerabilities are being actively exploited by cybercriminals. Businesses are now more than ever aware of the importance of endpoint protection and are willing to deploy necessary endpoint security solutions to protect critical endpoints, sensitive data, and overall business infrastructure. Businesses that do not deploy the necessary endpoint safety measures can suffer an average loss of $7.12M, or $440 per endpoint.
While these numbers can fluctuate depending on the attack radius and damage levels. Some common repercussions of endpoint protection breaches may include disruptions to business, loss of data and revenue.
Endpoint Security vs Antivirus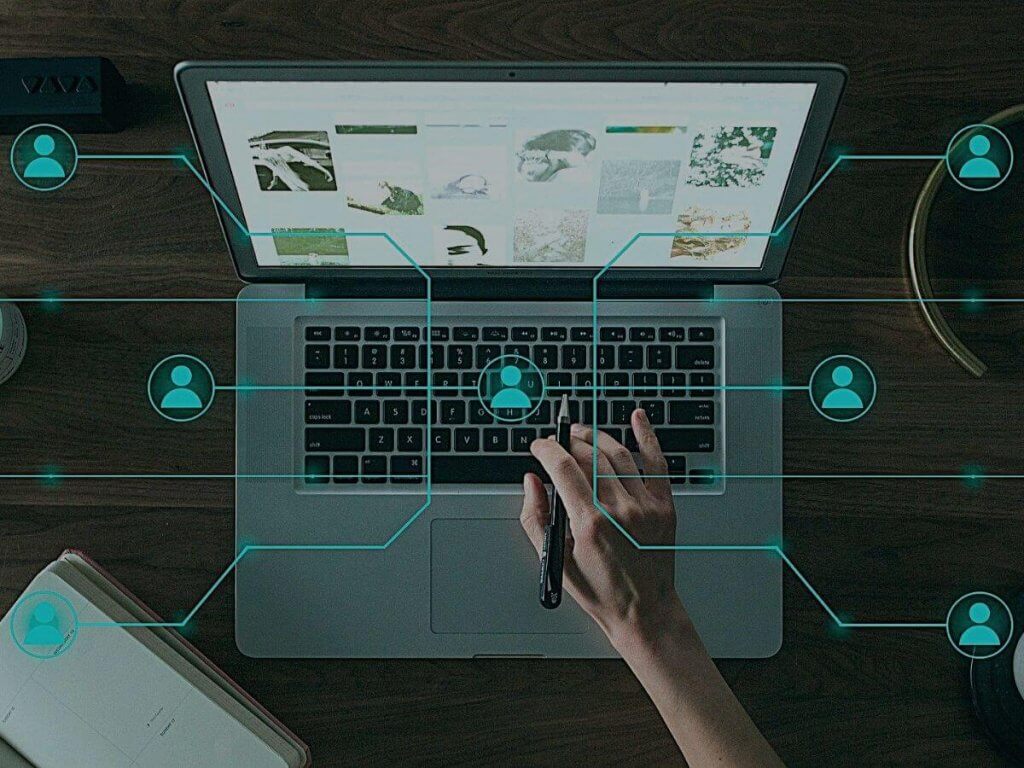 The major difference between endpoint security and antivirus is the number of endpoint devices they protect. Antivirus is installed individually on an endpoint device while endpoint security protects the entire network including all the endpoint devices connected to it. There are other differences as well which are shown as follows:
| | | | | |
| --- | --- | --- | --- | --- |
|   |   | Antivirus |   | Endpoint Security |
| Device coverage |   | One (1) endpoint device. |   | All endpoint devices are connected to the enterprise network. |
| Protection from threats |   | Against known threats in the businesses' database. |   | Against data loss, fileless and signatureless malware, and phishing attacks in addition to protection against known threats. |
| Continuous protection |   | The update is done by the user which puts the endpoint device at risk if the antivirus program is not updated. |   | Connected to the cloud and update is done automatically ensuring users have the latest version. |
| Advanced internal protection |   | Protection against malware only but not to internal users own action like stealing data using removable storage devices. |   | Protection against malware and data leakage by internal users with features like data encryption and data access controls. |
| Admin control |   | Relies on users and puts the endpoint device at risk if the antivirus program is not updated. |   | Provides interconnected security that allows admin control by the IT security team and reduces the risk of human error. |
| Enterprise wide control |   | Notifies threats detection to users only then the threats will be investigated by the IT security team. |   | Centrally managed security solutions that allow admins to monitor, investigate, configure, patch, and resolve any security issues remotely. |
| Integration |   | Operates as a single program. |   | Offers integration with various security solutions within a suite for better endpoints protection. |
Endpoint Protection Platform: FortiClient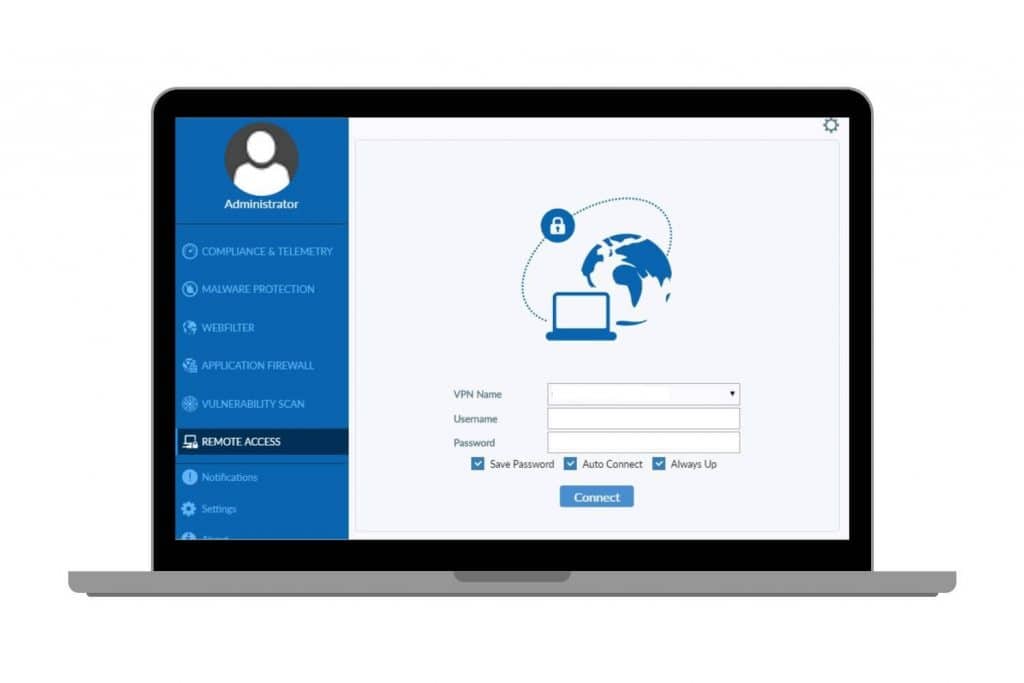 FortiClient is a cutting-edge security solution that protects your data and assets against advanced threats. Forticlient features deep scanning, investigation and remediation capabilities, heuristic monitoring for suspicious behaviour in endpoints as well other key areas on the network such as IoT or web traffic to ensure all infections are detected before they have time to cause damage.
Furthermore, FortiClient ensures endpoint hygiene and hardens endpoint to reduce the attack surface so you do not need to worry about this aspect either.
Keep your data and devices safe with FortiClient, the leading endpoint security software. With comprehensive protection, compliance, and secure access features, FortiClient helps you stay in control of your endpoint security.
FAQs on Endpoint Security
Get Started With the Right Endpoint Security Solution
Choosing to deploy a highly capable endpoint security solution such as FortiClient from Fortinet Malaysia can not only provide dependable endpoint protection. It can also provide maximum protection to your data/information, networks, IT infrastructure, and critical systems. The level of endpoint protection that you may need depends on the security requirements of your organization and your end goals.
Talk to us at Spectrum Edge, to get industry-leading endpoint security solutions such as FortiClient. It can provide all-in-one security tools that you may need to protect your business and IT infrastructure.